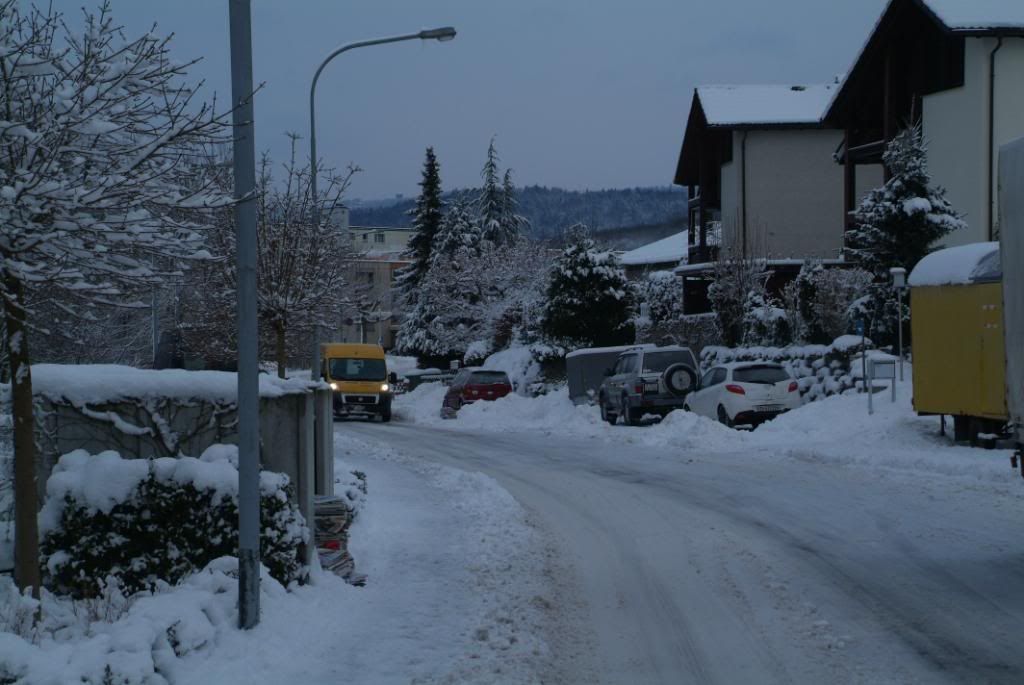 Friday was quite an eventful day with lots of snow. Friday morning found at least

48

car acciden
ts with
several injured. We knew it was to be a day
for us to stay at home.

Looking down the street where we are staying (Rebrainstrasse 6) in Adlikon b. Regensdorf (just outside of Zurich). (Click on the Picture to see a larger version!)






Saturday, however, the skies cleared and it was off to the Vet with my Sister-in-Law's two cats. (I'll take pictures of the cats another day!) They needed their shots and a general check up. Amazingly, these cats understand both German and Spanish! Bi-lingual Cats! Who'd a thought.

We drove to Höngg

(pronounced something like Haang)

which is about 20 minutes from where we are staying to see Dr. Angela Beltracchi on Brunnwiesenstrasse 78, 8049 Zürich.


Switzerland has trains everywhere! These are the local trains that travel around the city. They travel like they are on air. Extremely smooth. Extremely on Time! And the train always has the right-of-way!
Here's some pictures from a trip to the Vet's Office:
---------------------------------------------------------------